109 Acre Prime Development Site
Rt. 12 & Old McHenry Road
Lake County, IL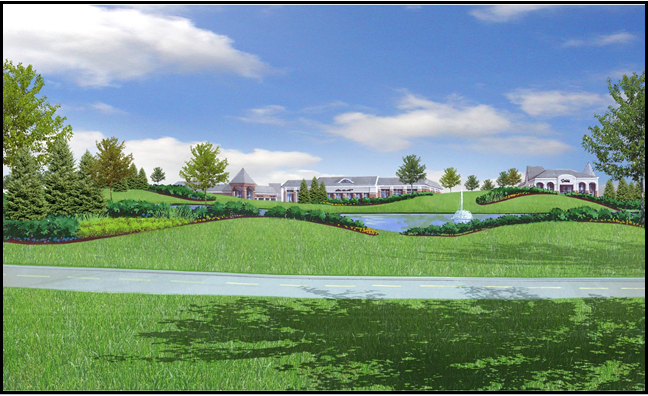 A 109 acre parcel in one of the most affluent areas of suburban Chicago has recently been re-zoned for a commercial PUD with a wide variety of commercial uses. The property, located on U.S. Route 12 (Rand Road) in suburban Lake County, is approximately 40 miles northwest of downtown Chicago. The General Commercial (GC) zoning designation was unanimously granted by the Lake County board in October of 2012. The market has not seen an available commercial site with this much potential for decades. The site is centrally located to both executive and labor markets in all directions. High traffic counts and 2,400 feet of frontage along Rand Road will provide any commercial development a vast amount of visibility from passing motorists. With all entitlements including sewer, water, and utilities already approved this site is truly "shovel ready".
The long process of re-zoning this property began by meeting with the Lake County Economic Development Department. The idea of form-based zoning was presented to the Department. This concept can also be known as two-step zoning. This process involves approving both the quantitative and qualitative aspects of a development BEFORE the design stage. This approach is a substantial advantage to the developer compared to the traditional approval process. We know the frustration developers have with the old system of submitting a proposal to a plan review board and being inundated with changes and rejections. Development in this fashion is slow, and very expensive. With the form-based zoning approach the developer will already know what designs will be acceptable (and unacceptable) before one dollar is spent. Much of this is governed by a "pattern book" containing these details. The Lake County Economic Development Department developed a pattern book specifically for this project. This book details architectural standards, setbacks, lighting, building materials, density, landscaping, and parking. This approach not only accelerates the development process but also limits the risk and investment for the developer.
Lake County found the idea of using the form-based zoning approach to be very refreshing. They were very interested in changing the old ways of re-zoning and developing important vacant commercial parcels in the County. The County was very aware of the importance of this site to the economic impact of the area. They wanted to be sure the eventual development met the criteria they expected. This cooperation is how the re-zoning process began…and ultimately succeeded. The county wanted to be sure the surrounding neighbors and Villages of North Barrington and Hawthorne Woods would also be onboard with the development. Together, the County and the two Villages formed an agreement detailing a sales tax revenue sharing plan. The Villages pledged their support to approving the rezoning and PUD. The County answered by delivering a unanimous 23-0 vote in favor of the project.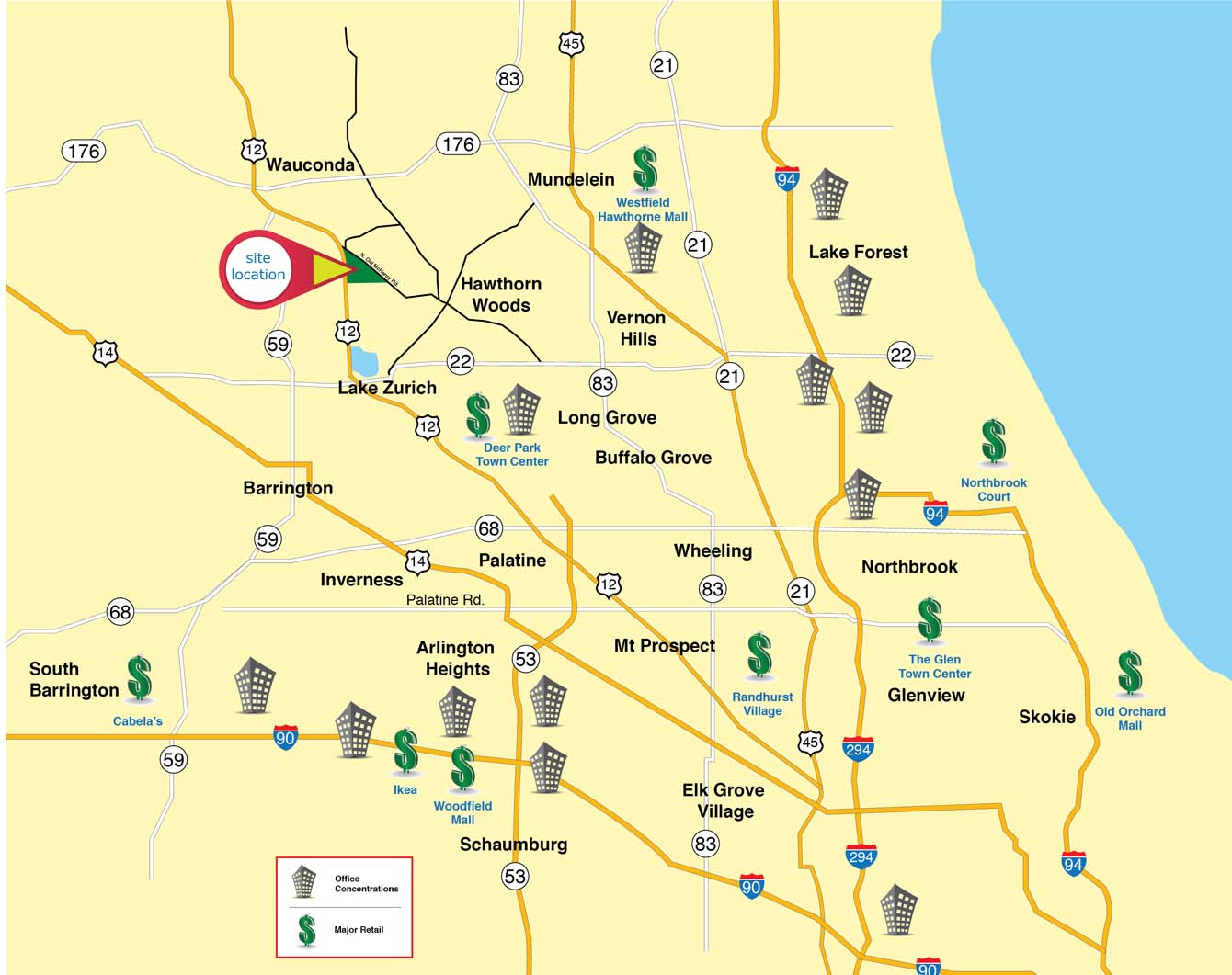 John Dimucci
JM Realty, LLC
33 W. Higgins Road Suite 830
South Barrington, IL 60010
847-654-0821 Office
847-921-5723 Cell
Broker Owned Interest